The wedding boom has made the coveted Saturday wedding even harder to book. Luckily, there is another option.
Destination weddings come with a whole host of benefits: incredible food, unparalleled scenery, unique activities, a built-in vacation for guests, and often, some cost savings. In the recent wedding boom, destination weddings can open the door to another potential advantage: a convenient midweek wedding.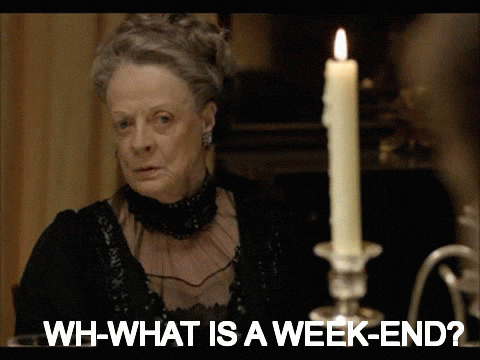 It's hard to ask local guests to come celebrate your nuptials on a Wednesday, and the threat of returning to work the same week can put a damper on your party. But with destination weddings, where guests are traveling anyway, the timing becomes a little less critical.
In fact, midweek destination weddings have their own unique benefits.
Midweek Weddings = Better Availability
The main advantage to hosting a midweek wedding is that it opens up a ton of availability.
Even if you can secure your dream venue for a weekend, what compromises will you have to make for florists, photographers, and other vendors? With the wedding boom straining vendor availability, being flexible on dates and timing can help couples score peak-season events without compromising on their vision.
Additional Cost Savings for Midweek Weddings
Couples who are open to hosting a wedding on a Tuesday, Wednesday, or Thursday will find another key benefit: costs tend to be lower across the board. Your venue will offer a discount, and vendors are often open to some additional negotiation for midweek weddings.
The cost savings extends to your guests, too. Hotel costs go down during the week. For guests flying over the weekend, they'll get more flexibility on arrival timing (without having to take extra time off work), which translates to airfare savings, too.
Midweek Celebrations Keep Weekends Free for Guests
When you host a destination wedding, you're asking your guests to travel from far and wide to join in your celebration. With saved-up vacation days, and more flexible remote working arrangements, many guests may choose to extend their stay.
Whether your guests want to enjoy your wedding as part of a longer vacation or are just flying in for the main event, midweek weddings free up the weekends before and after your celebration.
This eases travel for guests, who can fly in ahead of time and adjust to jet-lag (and, helps ensure some buffer timing so that no flight delay messes up your headcount).
And, it gives guests free time to explore and enjoy a tourist experience after your wedding.
Midweek Weddings Offer Flexibility for Extending Wedding Magic
Oftentimes, the expense (and limited availability) of weekend weddings means that timing is strictly Friday PM - Sunday AM. Midweek weddings can offer a more affordable option for extending wedding magic, to stretch out your wedding week and give you more time with your guests, and to luxuriate in the whole experience.
For example, you can invite your guests to arrive Monday, and host a casual pizza party with a view. Schedule a city walking tour or cultural experience for your guests for Tuesday, before a rehearsal dinner Tuesday evening. By now, your guests will have settled in and have started to get to know one another so by your wedding on Wednesday, even a large event will feel like an intimate dinner party. A farewell brunch rounds out the week, and your guests have a leisurely return back to reality with plenty of time to explore before their return flights home.
Ready to Book a 2023 Midweek Wedding?
If a 2023 wedding is more important to you than a Saturday wedding, don't let fully-booked venues discourage you. Midweek options are still available! Get in touch to start planning your dream wedding.